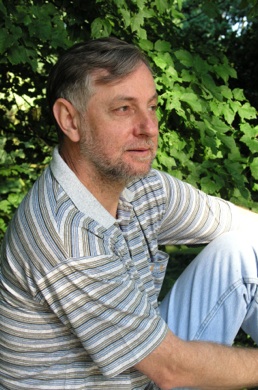 Jacek Pacocha  – (1953, Warsaw) – President, actor, director, theatre producer
– graduated from the Actors' Department of the National Theatre Academy in Warsaw (1975)
– worked as an actor in theatres of Warsaw, Olsztyn, Kalisz, Bydgoszcz and in foreign movies: Venedig (Austria, directed by M.Fritz, 1991) and Marion du Faouët (France, directed by M.Favart, 1996)
– since 1980 has directed over 20 plays in Olsztyn, Kalisz, Bydgoszcz, Białystok, Łódź, Warsaw and Berlin
– attended theatrical scholarships in France, Spain and Russia and participated in international congresses in France and Belgium
– 1993 – set up the ATLANTIS Theatre and became its artistic manager. It is an independent, professional theatre group which staged a lot of plays, among them some directed by Jacek Pacocha (Concierto de San Ovidio by Buero-Vallejo, DRAMATYCZNY Theatre, Warsaw, 1993, El Burlador de Sevilla… by Tirso de Molina, STARA DZIEKANKA, Warsaw, 1995,  Veranda by Gierak/Pacocha, RAMPA Theatre, Warsaw, 2001, The Dandy's Courtships by Franciszek Zabłocki, ROYAL CASTLE, Warsaw, 2004)
– 2000 – one of the main Polish organizers of LITERATURE EXPRESS 2000 and a member of its international headquarters (103 writers from 45 countries, the train passed through 11 countries – from Lisbon, Portugal (June 3) to Berlin, Germany (July 16); its artistic result is the collectively written play Tickets, please…(authors: LaszlóGaraczi, David Muradyan, PeeterSauter, JacekPacocha)
– 2005 – staged in Mogilev (Belarus) The Complete Works of William Shakespeare (abridged) by Long, Singer and Winfield
– 2001 – took part in a big international event – LITERARY ARK 2001 (Armenia), co-author of the book published afterwards
– from 2005 – one of main organizers of the International Dance Theatre Festival ZAWIROWANIA in Warsaw
– for many years Vice-President of the Polish Centre of ITI (International Theatre Institute)
– currently manages theatrical activity at non-typical venues (museums, open air performances), director of the theatre activity at the Royal Castle, Warsaw, www.zamekatlantis.pl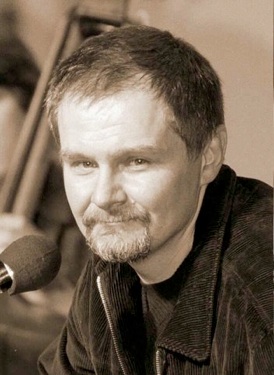 MAREK BARTKOWICZ – Board Secretary.
Born in 1960; besides composing and writing lyrics to his songs, he is an actor, director and writer. Up to now his achievements are as follows:
– a diploma from the Theatre Academy in Wrocław
– work as an actor in the Targówek Theater and Theater Workshop / Pracownia Teatr/ in Warsaw
– "To Be or Not to Be" – author of the performance
– scripts and directing of open air shows
– translation into Polish  of the lyrics of songs
– author and director of a play for children entitled "A Fairy Tale about the Lazybones Dragon"
– a CD with the recording of the fairy tale published by Luna Music
– "I Cut It in Half" – a CD with his songs published by Top Market Center
– OPPA' 2000 Grand Prix at the Polish festival of songs written by their performers.
– PZPR' 2002 first prize at the Off Mainstream Song Festival in Piaseczno
– first prize at the "Evening Moods" Recital Fesitval  /2002/
– co-author /with Andrzej Ozga/ of a family musical entitled "Golden Duck" which is still performered /from 2004/ at the Rampa Theater in Warsaw and from 2011 in Gorzów
– "Kiddie Theater" – CDs for children with 24 songs and 20 poems published by Polskie Nagrania /2010/
– poems for children published in manuals and anthologies